The Max Roach 4 plays Charlie Parker
Customer Reviews
Write a Review
Ask a Question
08/14/2019
Pete S.

United States
A little drummin can't hurt
Surrounded by top notch musicians Max pays CP great homage. If you need a piano for these tunes go elsewhere, but you'll be missing out. Awesome drumming by Mr Roach. One of the best ever to play.
The Max Roach 4 plays Charlie Parker
MaX's quartet with George Coleman and Kenny Orham in hi def. The highlight here is, mos'' def', the music selection of many Charlie Parker compositions - all great.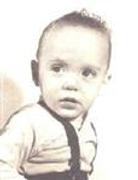 The Max Roach 4 plays Charlie Parker
HDTT5278
Description:
Title: The Max Roach 4 plays Charlie Parker
Artist(s): Drums – Max Roach
Bass – George Morrow (tracks:1,2,5), Nelson Boyd (tracks:3,4,6)
Tenor Saxophone – George Coleman (tracks: 3,4,6), Hank Mobley (tracks: 1,2,5)
Trumpet – Kenny Dorham
Recording Info: Transferred from 15 ips 2-track tape
Recorded by Mercury Records in New York City, December 23, 1957
& April 11, 1958.
Engineer – Tom Owen
Composed by – Charlie Parker
1 Yardbird Suite 3:52
2 Confirmation 4:25
3 Koko 7:56
4 Billie's Bounce 5:35
5 Au Privave 4:16
6 Parker's Mood 8:20
Total Time: 34:24
Play Sample Tracks