The Dave Brubeck Quartet Featuring Jimmy Rushing
Customer Reviews
Write a Review
Ask a Question
02/23/2021
marco m.

Italy
A great file of a great record
This files have made me happy. I absolutely love this disc and have it in LP and CD but now I have another very pleasing version of this absolute masterpiece. Give it a try!
06/08/2020
Anonymous

Ukraine
Excellent
Thank you for the great recording and mastering.I always look forward to new releases
04/18/2020
BX L.

United States
The Dave Brubeck Quartet Featuring Jimmy Rushing
very fun record of an unlikely duo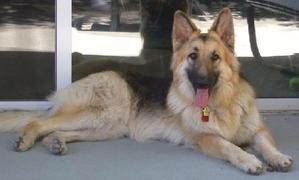 The Dave Brubeck Quartet Featuring Jimmy Rushing
HDTT9843
Description:
Title: The Dave Brubeck Quartet Featuring Jimmy Rushing
Artist(s):  Piano – Dave Brubeck
Vocals – Jimmy Rushing
Alto Saxophone – Paul Desmond
Bass – Eugene Wright
Drums – Joe Morello
Recording Info: Producer - Teo Macero
Released by Columbia Records 1960

1 There'll Be Some Changes Made 2:06
2 My Melancholy Baby 3:59
3 Blues In The Dark 4:39
4 I Never Knew (I Could Love Anyone Like I'm Loving You) 2:29
5 Ain't Misbehavin' 3:23
6 Evenin' 4:12
7 All By Myself 2:31
8 River, Stay 'Way From My Door 4:24
9 You Can Depend On Me 3:31
10 Am I Blue? 2:52
Total Time: 37:26
Play Sample Tracks