The Cat... The Incredible Jimmy Smith
Customer Reviews
Write a Review
Ask a Question
02/19/2022
Roy T.

United States
Another great transfer from HDTT
I went whole hog and bought 10 titles on the Black Friday deal. Everyone has been great. This Jimmy Smith is no exception. I downloaded the DXD. I stream via my Lumin A1. I also rip vinyl at DXD. In many cases the tape transfer is superior to my rip of the vinyl.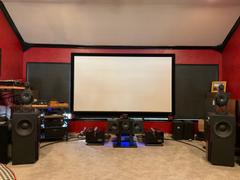 01/10/2020
Anonymous

United States
the cat is cool
jimmy the cat...solid.
The hippest music ever
If I were ever to choose theme music to my life, this would be it. It's got that downtown, late 60's Saturday night groove. There is orchestral backup to a pretty straightforward jazz sound. Of the sound, HDTT has once again put up a perfect product.
The Cat... The Incredible Jimmy Smith
HDTT3396
Description:
Title: The Cat... The Incredible Jimmy Smith
Artist(s):  Organ – Jimmy Smith
Arranged By, Conductor – Lalo Schifrin
Bass – George Duvivier
Drums – Grady Tate
French Horn – Bill Correa, Earl Chapin,
Jim Buffington, Ray Alonge
Guitar – Kenny Burrell
Percussion – Phil Kraus
Trombone – Billy Byers, Jimmy Cleveland, Urbie Green
Trombone [Bass] – Tony Studd
Trumpet – Bernie Glow, Ernie Royal, Snooky Young,
Jimmy Maxwell, Marky Markowitz, Thad Jones
Tuba – Don Butterfield
Engineer – Rudy Van Gelder
Engineer [Director] – Val Valentin 
Recording Info: Transferred from a 4-track tape
Recorded by Verve
Recorded At – Van Gelder Studio, Englewood Cliffs, New Jersey
Date of Recording: 1964

Play Sample Tracks