Sonny Rollins and the Contemporary Leaders
Customer Reviews
Write a Review
Ask a Question
12/11/2021
A P.

United States
Excellent stuff.
This recording is absolutely worth owning in the version of this transfer. Weird that these digitisations (DXD or DSD) of production reel-to-reel could be as good as audio reproduction can get in my house. I shall not be looking the gift horse in the mouth, just paying the necessary dollars.
11/12/2021
BXL L.

United States
Sonny Rollins and the Contemporary Leaders,
classic newk! i love this record.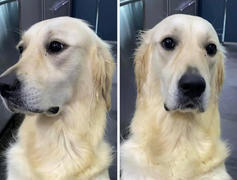 Sonny Rollins and the Contemporary Leaders
HDTT12569
Description:
Artist(s): Tenor Saxophone – Sonny Rollins
Bass – Leroy Vinnegar
Drums – Shelly Manne
Guitar – Barney Kessel
Piano – Hampton Hawes
Recording Info: Recorded October 20, 21 & 22, 1958 at Contemporary's Studio in Los Angeles   Engineer -  Roy DuNann

1 I've Told Every Little Star Written By 5:24
2 Rock-A-Bye Your Baby With A Dixie Melody 4:50
3 How High The Moon 7:45
4 You 4:14
5 I've Found A New Baby 3:35
6 Alone Together 5:50
7 In The Chapel In The Moonlight 6:40
8 The Song Is You 6:10
Play Sample Tracks