Schumann Violin Concerto - Szeryng & Piano Concerto - Janis
Customer Reviews
01/04/2021
Gil S.

Australia
Extremely surprised!
In the early 80s, at the end of my student days, a violinist friend (who, in the mid 80s, had, up until the final, won the Tchaikovsky Competition, but sadly ended up with 3rd prize) had a lesson with Szeryng. This was arranged by MY teacher, Szeryng's associate artist at the piano during his Australian concert tour. For my friend, her lesson was not a pleasant experience; Szeryng was exceedingly arrogant, which jaundiced my impression of him. Adding insult to injury, a few years later, I listened to his recording of the 3 Brahms Violin Sonatas, which left me cold and positively unmoved. In the subsequent 40 years, I sidestepped all his recordings whenever they came my way! When this HDTT offering of the Schumann Violin Concerto popped its head up, I was torn between my love for this neglected and underrated masterpiece, and my disdain for Szeryng. Against my better judgement, I purchased it, and have never looked back! I was so surprised how wonderful his playing was. The work's history is something straight out of Hollywood; not only was it never performed after its composition, it was kept secretly hidden by its dedicatee Joseph Joachim, after whose death, it vanished into the bowels of the Prussian library, hence the world premier was not given for some 80 years after its composition - 37 years before this recording was made. So there had been no centuries-long and well-worn interpretative traditions for Szeryng alla the Brahms or Beethoven Concertos, which he would have played literally hundreds and HUNDREDS! of times over the course of his career. Moreover, it was - from that era at least – not what one would generally have termed "mainstream repertoire", so Szeryng could not therefore have played it for yonks like the Beethoven, Mendelssohn or Brahms concertos. Yet his vision of this beautiful work is so convincing, extremely expressive and nuanced - from the heart! No comments on the Piano Concerto with Janis; I haven't yet listened to it, as I bought this download principally for the Violin Concerto. Nevertheless, I have great respect for Janis, so imagine it to be right up there with the very best. As for the Violin Concerto, it comes highly recommend, and indeed, I regard it as one of the finest recordings I have ever heard of this wonderful concerto. Gil Sullivan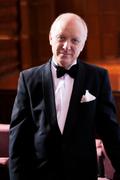 10/31/2020
BXL L.

United States
Schumann Violin Concerto - Szeryng & Piano Concerto - Janis
2 great concertos feat. 2 great musicians, well transferred.
Schumann Violin Concerto - Szeryng & Piano Concerto - Janis
HDTT11172
Description:
Title: Schumann Violin Concerto In D Minor
Schumann Piano Concerto
Artist(s): Violin Concerto - Violin, Henryk Szeryng
Antal Dorati conducts the London Symphony Orchestra
Piano Concerto - Piano – Byron Janis
Stanislaw Skrowaczewski conducts the Minneapolis Symphony Orchestra
Recording Info: Violin Concerto Recorded by Mercury 1964
Engineer – Robert Eberenz
Producer – Harold Lawrence
Piano Concerto Recorded by Mercury 1964
Directed By [Musical Director] – Harold Lawrence
Engineer [Associate Engineer] – Robert Eberenz
Engineer [Chief Engineer], Technician [Technical Supervisor] – C. R. Fine

Violin Concerto
1 In Kräftigem, Nicht Zu Schellem Tempo 13:45
2 Langsam 5:32
3 Lebhaft, Doch Nicht Schnell 9:28
Piano Concerto
4 Allegro Allettuoso 14:34
5 Intermezzo-Andantino Grazioso 4:30
6 Allegro Vivace 10:42
Play Sample Tracks