Schubert Impromptus Opus 142 No. 1,2,3 - Winston Choi, piano - Interna
Customer Reviews
Write a Review
Ask a Question
Schubert Impromptus Opus 142 No. 1,2,3 - Winston Choi, piano
very nice musically! eXcellent transfer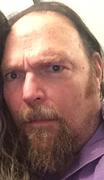 Schubert Impromptus Opus 142 No. 1,2,3 - Winston Choi, piano - International Phonograph, Inc. (Pure DSD) IPI
HDTT6848
Description:
Title: Schubert Impromptus Opus 142

Artist(s): Winston Choi, piano
Recorded on 18 July 2017 at Ganz Hall, Roosevelt University, Chicago
by Jonathan Horwich to a custom Sony APR 5003 two-track tape
recorder at 1 Sips IEC. Microphones were two Sanken omnidirectional,
CO-1 00Ks placed 6 feet in front of the Steinway 7 foot concert grand.
Microphone preamp by Millennia (8 channel).
Transferred from the 15ips master tape to DSD256 by Jonathan Horwich


1. Impromptu Op. 142 No. 1    11:46
2. Impromptu Op. 142 No. 2    7:40
3. Impromptu Op. 142 No. 3    11: 01
 Canadian pianist Winston Choi's fresh approach and masterful understanding of the piano make him one of today's most dynamic young concert artists.  Choi, who maintains an active international performing schedule, launched his professional career when he was named Laureate of the 2003 Honens Piano Competition and winner of France's Concours International de Piano 20e siècle d'Orléans in 2002. Here, on tape, Mr. Choi performs Schubert's Impromptus, Opus 142. Franz Schubert's Impromptus are a series of eight pieces for solo piano composed in 1827. They were published in two sets of four impromptus each.  Due to the time constraint of one reel of tape (30 minutes), Mr. Choi is heard performing Impromptus 1 – 3.  The recording was made with just two superb (Sanken C-100K) microphones and one two-track tape recorder. Because of the simplicity of the recording chain, the sound is magical, capturing both the nuance and power of the performance.
Available as a Download Only

Play Sample Tracks