Russian Festival - Fritz Reiner Chicago Symphony Orchestra (Pure DSD)
Customer Reviews
Write a Review
Ask a Question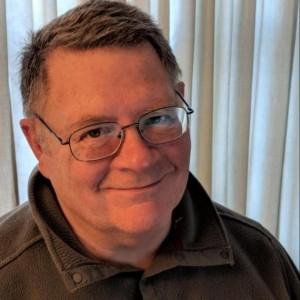 R
01/18/2022
Rushton

United States
An old friend returned in transparent sound
This is an old friend, nicely returned. Good, clear, transparent sound in the DSD256 transfer. As a Pure DSD transfer I assume this is a flat transfer from the tape without tone control fiddling. As such, it has a bit less weight and warmth than I recall in my earlier LP incarnations. But, the orchestral detail and resolution is utterly transparent, with excellent extension and leading edge transients attack. Nicely done, HDTT!
01/02/2021
Madiran

France
Deception
Sonically, something is lacking : I mean, the little plus, that makes all the difference. Simply, judge the beginning of "A night on the bare Moutain" or "Russlan and Ludmilla" overture with equivalent "Festival" SACD from Analogue Productions (or LP from Classic Records). There is a lack of strength, a lack of clarity. Here, the pure dsd256 is pale. I don't know why. Probably the source tape itself. Usually, our beloved site ruins the competition. In this particular case, I feel sorry, no.
11/30/2020
Daniel G.

United States
Fantastic performances and sound, but doesn't anyone know when the Marche Slav ends?
These performers and RCA's Living Stereo team are all the recommendation anyone needs. And the transfer, as usual, is light years beyond anything previously available. BUT, somehow the Marche Slave track ends two minutes before the piece does, just before the final John Philip Sousa does God Save the Tsar finale. Fortunately, the missing finish starts the next track, before the Price Igor Polovstsian March, and the timing is perfect so you can hear the Tchaikovsky as intended. But, HDTT should "retrack" these two selections and make them available,. N o harm, but still a foul. Uf this is fixed, delete the above paragraph and add the fifth star.
Russian Festival - Fritz Reiner Chicago Symphony Orchestra (Pure DSD)
HDTT10761
Description:
Selections: Kabalevsky Colas Breugnon, Op. 24: Overture
Tchaikovsky Marche Slave
Borodin Prince Igor: Act III: Polovski March
Mussorgsky A Night On The Bare Mountain
Tchaikovsky Marche Miniature (From Suite No. 1 In D Minor, Op. 43)
Glinka Russlan And Ludmilla: Overture
Artist(s): Fritz Reiner conducts the Chicago Symphony
Recording Info: Recorded by RCA 13 - 14 March 1959 in Orchestra Hall, Chicago
Engineer - Lewis Layton    Producer - Richard Mohr

1 Kabalevsky Colas Breugnon, Op. 24: Overture 4:44
2 Tchaikovsky Marche Slave 7:59
3 Borodin Prince Igor: Act III: Polovski March 7:09
4 Mussorgsky A Night On The Bare Mountain 10:09
5 Tchaikovsky Marche Miniature (From Suite No. 1 In D Minor, Op. 43) 1:55
6 Glinka Russlan And Ludmilla: Overture 5:13
Play Sample Tracks