Rimsky-Korsakov Scheherazade - Symphonic Suite, Op. 35 - Ernest Anserm
Customer Reviews
Write a Review
Ask a Question
04/09/2022
Madiran

France
A splendor
Sonically, I consider this release as one of the best HDTT achievement. the pure dsd sound is a marvell. Every time i hear it, the magic is here again. And Ansermet's reading with his beloved orchestra shines like no other. Pure caviar.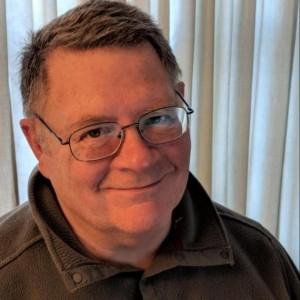 R
02/23/2022
Rushton

United States
For the piquant French influence that makes this performance a world apart
This recording by Ansermet holds a special place in my music library. It is special for both the excellent recording quality and the very piquant French woodwinds. You'll know you're in a different world from the English and American recordings as you listen to Ansermet and the OSR. This performance nicely complements the performances from Beecham/RPO, Monteux/LSO and Renier/CSO. Together, the four complete a spectrum of approaches to this music. Can one have too many recordings of Scheherazade? I don't think so. Among these, each brings something unique to learn. Roy Wallace has once again worked magic for this Decca recording, it's simply delightful.
Yes,but...
Considered purely in isolation, this is a decent enough recording of Rimsky's good ol' warhouse, in excellent early Decca sound. But that's not how we judge oft-recorded classical pieces. Taken in a broader context, this is easily outclassed - in both sound and performance - by the classic Beecham/RPO/EMI and Reiner/CSO/RCA recordings. So those would remain my recommendations. Why buy fish paste when you can get caviar?
Rimsky-Korsakov Scheherazade - Symphonic Suite, Op. 35 - Ernest Ansermet & L'Orchestre de la Suisse Romande
HDTT5564
Description:
Title: Rimsky-Korsakov Scheherazade - Symphonic Suite, Op. 35
Artist(s): Ernest Ansermet & L'Orchestre de la Suisse Romande
Recording Info: Transferred from a 15ips 2-track tape
Recorded November 1960 at Victoria Hall, Geneva.
Recording Producer: James Walker
Recording Engineer: R.G. Wallace

1 The Sea And Sinbad's Ship 10:05    
2 The Story Of The Kalandar Prince 11:11
3 The Young Prince And The Young Princess 9:36     
4 Festival At Baghdad - The Sea 12:26
Total Time: 43:18


Digital re-mastering in DSD256 :
Merging Technology Pyramix software with the
Hapi Analog to Digital converter
Play Sample Tracks