Richard Strauss An Alpine Symphony - Evgeny Mravinsky Leningrad Philha
Customer Reviews
Write a Review
Ask a Question
12/19/2020
Wade R.

United States
Unusual Repertory Item for Mravinsky
Though this is a mono recording, it has really good sound for that format, and for a Soviet era in-concert recording. The one thing that I like about this recording is that the off-stage horns mimicking the Alpenhorns have the clearest and best-articulated playing of the numerous recordings I've heard of this work.
Mravinsky Alpine Sim
A lovely performance and a fine remastering.
Richard Strauss An Alpine Symphony - Evgeny Mravinsky Leningrad Philharmonic Orchestra (Live Recording),
Very powerful live recording.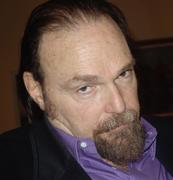 Richard Strauss An Alpine Symphony - Evgeny Mravinsky Leningrad Philharmonic Orchestra (Live Recording)
HDTT5973
Description:
Title: Richard Strauss An Alpine Symphony (Eine Alpensinfonie), Op. 64
Artist(s): Evgeny Mravinsky Leningrad Philharmonic Orchestra
Recording Info: Recorded by Meloydia Live at the Grand Hall of Leningrad Philharmonic
1962
Transferred from a 15ips tape (Mono Recording)

1. Nacht (Night) 4:51
2. Sonnenaufgang (Sunrise) 1:33
3. Der Anstieg (The Ascent) 2:15
4. Eintritt in den Wald (Entry into the Forest) 5:46
5. Wanderung neben dem Bache (Wandering by the Brook) 0:49
6. Am Wasserfall (At the Waterfall) 0:16
7. Erscheinung (Apparition) 0:52
8. Auf blumigen Wiesen (On Flowering Meadows) 0:57
9. Auf der Alm (On the Alpine Pasture) 2:37
10. Durch Dickicht und Gestrüpp auf Irrwegen (Through Thickets and Undergrowth on the Wrong Path) 1:33
11. Auf dem Gletscher (On the Glacier) 1:03
12. Gefahrvolle Augenblicke (Dangerous Moments) 1:30
13. Auf dem Gipfel (On the Summit) 4:58
14. Vision (Vision) 4:00
15. Nebel steigen auf (Mists Rise) 0:23
16. Die Sonne verdüstert sich allmählich (The Sun Gradually Becomes Obscured) 1:13
17. Elegie (Elegy) 2:14
18. Stille vor dem Sturm (Calm Before the Storm) 2:47
19. Gewitter und Sturm, Abstieg (Thunder and Tempest, Descent) 3:36
20. Sonnenuntergang (Sunset) 1:58
21. Ausklang (Quiet Settles) 6:09
22. Nacht (Night) 2:58
Total Time: 55:05
| | |
| --- | --- |
| |   |
Play Sample Tracks