Ravel L'Enfant Et Les Sortilèges - Solists: Motet Choir Of Geneva - L'
Customer Reviews
Write a Review
Ask a Question
09/06/2020
Anonymous

United States
A quirky piece of music engagingly performed and a sonic masterpiece
This work by Ravel is one I've always found a quirky guilty pleasure. I've missed no longer having the LP and was delighted to find it reissued in hi res digital by HDTT. The music in this work is fresh and engaging. The recording is also a sonic tour de force - pure demonstration quality for audiophiles. It is astounding to hear such a wonderful and true to life capture of voices and instruments. One would never guess this was originally released by Decca in 1960 and recorded even earlier (perhaps 1956 according to Discogs). The direct transfer from tape to DSD256 sounds marvelously clear, transparent and alive. I am delighted to have this recording back in my library to enjoy! Thank you, HDTT.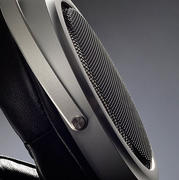 Great
Excellent sound and artistic value!
To be highly recommended
L'enfant et les sortilèges is not a music you hear too much, and that's a pity, because Ravel really makes great music out of the imaginative script by Colette. Ansermet obviously has the style, performers are excellent. The sound? Perfect.
Ravel L'Enfant Et Les Sortilèges - Solists: Motet Choir Of Geneva - L'Orchestre De La Suisse Romande Ansermet (Pure DSD)
HDTT5316
Description:
Title: Ravel L'Enfant Et Les Sortilèges
Artist(s): Ernest Ansermet conducts the L'Orchestre De La Suisse Romande
Baritone Vocals [The Grandfather Clock; The Tom-Cat] – Pierre Mollet
Bass Vocals [The Armchair; A Tree] – Lucien Lovano
Choir – Motet Choir Of Geneva
Chorus Master – Jacques Horneffer
Contralto Vocals [The Owl; A Shepherd] – Juliette Bise
Mezzo-soprano Vocals [The Child] – Flore Wend
Mezzo-soprano Vocals [The Mother; The China Cup; The Dragonfly] – Marie-Lise De Montmollin
Soprano Vocals [A Shepherdess] – Gisèle Bobillier
Soprano Vocals [The Fire, The Nightingale] – Adrienne Migliette
Soprano Vocals [The Princess; The Squirrel] – Suzanne Danco
Soprano Vocals [The Shepherdess; The She-Cat; The Bat] – Geneviève Touraine
Tenor Vocals [The Wedgwood Teapot; The Little Old Man; The Green Frog] – Hugues Cuénod
Voice [The Bench; The Sofa; The Pouffe; The Chair; Figures; Shepherds; Shepherdesses; Frogs; Animals And Trees] – Members Of The Motet Choir Of Geneva
Recording Info: Released by Decca June 1960
Engineer – Roy Wallace     Producer – Victor Olof
Recorded at Victoria Hall, Geneva
Transferred from a 15ips 2-track tape
1 Part 1. J'ai Pas Envie De Faire Ma Page 24:56
2 Concl. Oh! Ma Tête! Ma Tête 16:50
Total Time: 41:46
Mastered in Pure DSD256
Play Sample Tracks