Ravel Daphnis et Chloe Complete (The 1961 Recording) - Munch Conducts
Customer Reviews
Write a Review
Ask a Question
12/19/2021
Anonymous

United States
Excellent recording!
This rendition of Ravel's masterpiece is exceptional in both performance and sound. The string clarity and choral detail are superb. Highly recommended!!
The best historical recording .
This is a feast of unusual sound by the golden combination of the heyday Munch & Boston Symphony Orchestra. What a gorgeous sound it sounds. Chorus is also truly skillful, and together with the orchestra, under the overwhelming leadership of Munch, he is doing a truly clever scene depiction. With excellent mastering by HDTT, the performance got better and better.
Ravel Daphnis et Chloe Complete (The 1961 Recording) - Charles Munch Conducts the Boston Symphony Orchestra
new 24/352 transfer, eXcellently done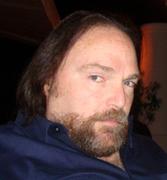 Ravel Daphnis et Chloe Complete (The 1961 Recording) - Munch Conducts BSO (Redux)
HDTT1595
Description:
Title: Ravel: Daphnis et Chloe - Complete (The 1961 Recording)
Artist(s): Charles Munch & The Boston Symphony Orchestra
Chorus – New England Conservatory Chorus
Chorus Master – Lorna Cooke de Varon
Source used for Transfer: RCA 4-track tape
Recording Info: Recorded 1961 Boston Symphony Hall
Engineer – Lewis Layton
Producer – Max Wilcox

1. Part I 28:35
2. Part II 26:40
Total Time: 55:15 

Previous titles re-mastered in higher resolution for better sound quality

Play Sample Tracks