Rachmaninoff Second Piano Concerto Gary Graffman, piano - Leonard Bern
Customer Reviews
Write a Review
Ask a Question
04/16/2020
Jim

United States
Great performance, half an LP...
This one is a little short shrift because the original LP of this recording also included the Paganini Rhapsody. Together that made a formidable value as both performances were excellent...in fact, the Paganini was my favorite version of 4 or 5 that I owned back then. I hope that HDTT adds the other half of the LP to this download.
04/15/2020
Dr D.

United States
My first Rach 2 ... scrubbed clean again? ...
I think this Gary Graffman piano / NYPO Bernstein release was my first ever recording of Rachmaninoff's second piano concerto. Maybe it was bundled with the next LP player I saved up money to get, way back when? In any case this reading is so mainstream it begs to become another fav shelf item. Gary Graffman's resonant physicality is brimming over with the good energy Rachmaninoff's music so frequently needs. Some may hear the reading as too generic; my ears hear it as bravely left free of special effects that fail to work out as all three movements unfold. Bernstein probably accoompanied lots of pianists in his long career; but he made recordings only with Philippe Entremont, Rudolf Serkin, Gary Graffman, Andre Watts, Glenn Gould, Alexis Weissenberg .... that is to say, soloists who caught Bernstein's ear as way above average? In any case, the golden age stereo sound is cleaned up and the background is utterly silent. A good balance was caught between orchestra with piano. The frequently standard coupling with Rachmaninoff's Paganini Rhapsody is missing ... but mabe it will show up some day on HIDTT. So now, is aural-musical excellence becoming so constant here that we dim to the sense of wonder? Hopefully not ... Bravo, and Thanks !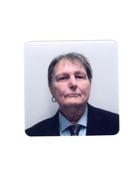 Rachmaninoff Second Piano Concerto Gary Graffman, piano - Leonard Bernstein, NYP
HDTT10316
Description:
Title: Rachmaninoff Concerto No. 2 In C Minor For Piano And Orchestra, Op. 18
Artist(s): Piano - Gary Graffman
Conductor - Leonard Bernstein
Orchestra - New York Philharmonic
Recording Info: Released by Columbia Records 1964
Producer - John McClure

I Moderato 10:30II Adagio Sostenuto 12:00III Allegro Scherzando 11:05Total Time: 33:45
Play Sample Tracks