Rachmaninoff Rhapsody On A Theme Of Paganini - De Falla Nights In The
Customer Reviews
Write a Review
Ask a Question
10/17/2021
Anonymous

Mexico
HDDT HAS DONE IT AGAIN!! GREAT SOUND!!!
Again the mastering on this was, what can I say? "Masterful!" Beautiful! The works sound like they were recorded yesterday! Much superior to the CD versions I have. Bravo HDTT!
10/06/2021
Madiran

e.g Paris, France
The Rubinstein piano restored in its case
Like another reviewer - the distinguished sir Sullivan - i used to listen to a former DSD64 release done at Super Audio Center (what a name). This Rubinstein/Reiner Rhapsody version is the one and only i can bear. Now, with HDTT piano has more bulk, the overall definition is enhanced, the tape hiss is... Well, tape hiss is barelly noticeable ! And global Dynamic Range is superlative. HDTT puts the spotlight on Rubinstein's piano. Definitely worth the buy. [Addendum : Sorry for De Falla lovers, i don't care about the extra tracks.]
10/04/2021
Gil S.

Australia
At last!
I'm so pleased to have these mastered by HDTT. I purchased this same album in DSD64 from a different company whilst in London a few years back, but there were a few extremely irritating glitches in their version, so I'm overjoyed to at last have such wonderful recordings of these pieces, and so beautifully remastered. The Rach/Pag. is about the most exciting performance I've ever heard. Rubenstein absolutely rips into it, throwing all caution to the wind. The De Falla doesn't do much for me as a piece, though I do enjoy listening to it from time to time. Having said this, I'm sure Rubenstein plays it as well as anyone could; after all, he was close friends with De Falla (AND Rachmaninov for that matter). Gil Sullivan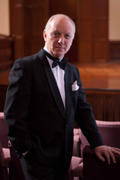 Rachmaninoff Rhapsody On A Theme Of Paganini - De Falla Nights In The Gardens Of Spain - Rubinstein Piano
HDTT12383
Description:
Rachmaninoff Rhapsody On A Theme Of Paganini, Op.43
Artist(s): Conductor - Fritz Reiner
Orchestra - The Chicago Symphony Orchestra
Piano - Arthur Rubinstein
De Falla Nights In The Gardens Of Spain
Conductor – Enrique Jordá
Orchestra – The San Francisco Symphony Orchestra
Piano - Arthur Rubinstein
Recording Info: Recorded by RCA Rachmaninoff: Recorded January 16, 1956, Orchestra Hall, Chicago
Falla: Recorded May 25, 1957, War Memorial Opera House, San Francisco

1 Rhapsody On A Theme Of Paganini, Op. 43 23:03
Nights In The Garden Of Spain
2 First Movement: En El Generalife 9:28
3 Second Movement: Danza Lejana 5:00
4 Third Movement: En Los Jardines De La Sierra De Córdoba 7:38
Play Sample Tracks