Prokofiev Violin Concerto No 2 - Beethoven Sonata In D Major, Opus 12
Customer Reviews
Write a Review
Ask a Question
03/19/2021
BX L.

United States
Prokofiev Violin Concerto No 2 - Beethoven Sonata In D Major, Opus 12 No. 1 - David Oistrakh
oistrakh and the prokofiev vc - it doesn't get any better.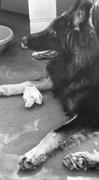 02/29/2020
Anonymous

United Kingdom
Prokofiev Violin Con 2 with Oistrakh
Oistrakh was one of the greatest violinists ever, and top quality remasterings of his work, such as this, are incredibly valuable.
Prokofiev Violin Concerto No 2 - Beethoven Sonata In D Major, Opus 12 No. 1 - David Oistrakh
HDTT9992
Description:
Title: Prokofiev Violin Concerto No 2
Beethoven Sonata In D Major, Opus 12 No. 1
Artist(s): Prokofiev: Violin – David Oistrakh
Conductor – Alceo Galliera
Beethoven: Violin – David Oistrakh
Piano – Lev Oborin 
Recording Info: Prokofiev - Recorded by EMI records at No.1 Studio, Abbey Road, London 1959   Engineer - Robert Gooch
Beethoven - Released by Philips Records 1962
Transferred from a 15ips 2-track tape
Violin Concerto No.2 In G Minor Op.63
1 Allegro Moderato 10:55
2 Andante Assai 10:21
3 Allegro, Ben Marcato 6:18
Sonata In D Major, Opus 12 No. 1
4 Allegro Con Brio 6:14
5 Andante Con Moto 7:23
6 Rondo: Allegro 4:55
Play Sample Tracks