Leonid Kogan plays violin works by Denisov & Khrennikov Recorded Live
Customer Reviews
Write a Review
Ask a Question
01/13/2021
Sergei M.

Russia
Excellent.
Great sound. Combination of excellent recording technique and talent. Kogan is a genius! An important fact - the only violinist in the world who sang all 24 of Paganini's whims in one concert. To the HDTT team - bravo and applause!
Leonid Kogan plays violin works by Denisov & Khrennikov
some great tarely heard stuff - techniques aside, I live Kogan's emotion.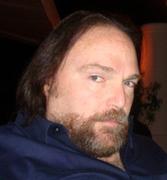 Leonid Kogan plays violin works by Denisov & Khrennikov Recorded Live
HDTT7306
Description:
Title: Edison Denisov - Partita For Violin And Chamber Orchestra
Tikhon Khrennikov - Violin Concerto No. 2 In C Major Op. 23
Artist(s): Denisov: Leonid Kogan, violin - Pavel Kogan conducts the St. Petersburg State Academic Symphony Orchestra
Khrennikov:  Leonid Kogan, violin - Evgeni Svetlanov conducts the USSR State Symphony Orchestra
Recorded Live by Meloydia
Partita For Violin And Chamber Orchestra
Composed By – Edison Denisov
1 Allemande 5:44
2 Courante 2:32
3 Sarabande 4:11
4 Gigue 2:01
5 Chaconne 14:04

Violin Concerto No. 2 In C Major Op. 23
Composed By – Tikhon Khrennikov
6 Allegro Con Fuoco 3:23
7 Moderato 7:54
8 Allegro Moderato Con Fuoco 5:44

Play Sample Tracks