JS Bach Magnificat In D Major BWV 243 - Jesu Der Du Meine Seele BWV 78
Customer Reviews
Write a Review
Ask a Question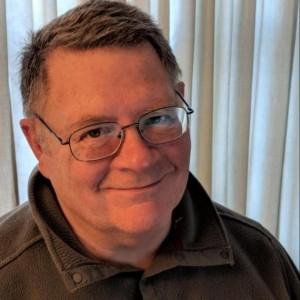 R
02/13/2022
Rushton

United States
A majestic performance
This is an excellent performance of the Magnificat in the "majestic" tradition. Full, powerful, soaring. The soloists are not listed here at HDTT, but they include Maria Stader (soprano), Dietrich Fischer-Dieskau (bass (vocal)), Hertha Töpper (contralto), Ernst Haefliger (tenor), sounding simply superb. Some may argue about these 1961 period instrument performances versus performances of later year HIP performances. I'll not go there. Each has its merits. I find Richter and the Munich performers eminently enjoyable as an example of the grand Bach tradition. Their music-making simply soars. The sound quality is excellent - open, clear, highly detailed, and with full frequency extension in both bass and treble. Another of Archiv's very excellent recordings. The transfer by HDTT is very good; their source tape is not mentioned, but it must have been a good 'un. Christopher asks how this compares to Archiv's own hi res releases, and I haven't a clue. All I can say is that I find this transfer excellent, and in even higher resolution.
01/29/2022
Christopher

United States
How does this recording compare?
Wondering how this compares to Archives own hirez releases of the same recordings. Anyone done a comparison?
JS Bach Magnificat In D Major BWV 243 - Jesu Der Du Meine Seele BWV 78 - Karl Richter
HDTT12965
Description:
Title: Johann Sebastian Bach 
"Magnificat" In D Major, BWV 243
"Jesu, Der Du Meine Seele", BWV 78 
Artist(s): Conductor – Karl Richter
Choir – Munich Bach Choir
Orchestra – Munich Bach Orchestra - tracks 1-12
Ensemble – Soloists Ensemble Of The Bach Festival Ansbach - tracks 13-19
Recording Info: Recorded by Archiv 1961
Production Manager – Karl-Heinz Schneider
Recording Supervisor – Walter Alfred Wettler

"Magnificat" , BWV 243 30:05
1 Magnificat 3:00
2 Et Exsultavit Spiritus Meus 2:44
3 Quia Rexpexit Humilitatem 2:58
4 Omnes Generationes 1:30
5 Quia Fecit Mihi Magna 2:15
6 Et Misericordia 3:46
7 Fecit Potentiam 2:21
8 Deposuit Potentes 2:11
9 Esurientes Implevit Bonis 2:57
10 Suscepit Israel 1:51
11 Sicut Locutus Est 1:54
12 Gloria Patri 2:16
"Jesu, Der Du Meiner Seele": Kantate Am 14. Sonntag Nach Trinitatis, BWV 78 25:50
13 (Coro): Jesu, Der Du Meiner Seele 5:30
14 Aria (Duetto): Wir Eilen Mit Schwachen, Doch Emsigen Schritten 5:40
15 Recitativo: Ach! Ich Bin Eid Kind Der Sünden 2:40
16 Aria: Das Blut, So Meine Schuld Durchstreicht 3:42
17 Recitativo: Die Wunden, Nagen, Kron' Und Grab 3:03
18 Aria: Nun, Du Wirst Mein Gewissen Stillen 3:20
19 Choral: Herr! Ich Glaube, Hilf Mir Schwachen 1:26
Play Sample Tracks