One Step Beyond - Jackie McLean
Customer Reviews
Write a Review
Ask a Question
05/24/2021
Brian V.

United States
Smooth and clear
Instruments clearly presented in the spaces. Almost no tape hiss. Depth to soundstage.
05/18/2021
Ron R.

United States
One Step Beyond Indeed!
I'm constantly impressed with the sound that HDTT is capable of revealing on these Blue Note sessions. Top notch.
08/04/2020
Anonymous

United States
Even better than I remembered
It's been decades since the last time I heard these tracks. Absence certainly makes the heart grow fonder and in GREAT sound too!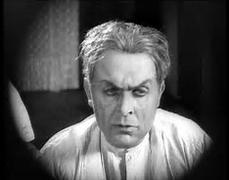 One Step Beyond - Jackie McLean
HDTT10572
Description:
Title: One Step Beyond
Artist(s): Alto Saxophone - Jackie McLean
Bass - Eddie Khan
Drums - Anthony Williams
Trombone - Grachan Moncur III
Vibraphone [Vibes] - Bobby Hutcherson
Recording Info: Recorded At – Van Gelder Studio, Englewood Cliffs, New Jersey
by Blue Note 1963   Producer – Alfred Lion     Engineer – Rudy Van Gelder
1 Saturday And Sunday 10:32
2 Frankenstein 7:45
3 Blue Rondo 4:55
4 Ghost Town 14:45
Play Sample Tracks