Title: Honegger Symphony No. 3 - Hindemith Die Harmonie Der Welt - Mravinsky Leningrad Philharmonic Orchestra
Customer Reviews
Write a Review
Ask a Question
Superb music-making
If you like these slightly off-the-track pieces from two of the 20th Century's lesser known symphonists, this release is absolutely unmissable. The performances are superb, with simply great playing. One would not expect otherwise, of course, from one of the greatest of conductors and virtuoso orchestras.... Plus the sound is way better than we have any right to expect from Melodiya. Strongly recommended.
Honegger
Pretty spiky music but as always a great remastering from HDTT!
Honegger Symphony No. 3 - Hindemith Die Harmonie Der Welt - Mravinsky Leningrad Philharmonic Orchestra
GREATEST performance of such great music, beautifully transferred.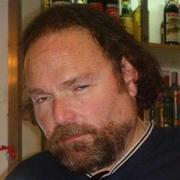 Honegger Symphony No. 3 - Hindemith Die Harmonie Der Welt - Mravinsky Leningrad Philharmonic Orchestra
HDTT4765
Description:
Title:  Honegger - Symphony No. 3 "Liturgique and  Hindemith ‎– Die Harmonie Der Welt
Artist(s): Evgeny Mravinsky Leningrad Philharmonic Orchestra
Recording Info: Recorded by Meloydia Live at the Grand Hall of Leningrad Philharmonic
Recorded 1965 Transferred from a 15ips tape

Symphony No. 3 "Liturgique" (27:06)
1. Dies Irae. Allegro Marcato 6:40
2. De Profundis Clamavi. Adagio 10:45
3. Dona Nobis Pacem. Andante     9:41
Symphony "Die Harmonie Der Welt" (34:23)
4. Musica Instrumentalis 10:58
5. Musica Humana 9:22
6. Musica Mundana 14:02
Total Time 61:29
Play Sample Tracks