Handel's Rodelinda Highlights - Stich-Randall - Maureen Forresterr - Wiener Rundfunk Orchester conductor Brian Priestman
Customer Reviews
Write a Review
Ask a Question
05/12/2020
Anonymous

Australia
Not quite authentic
These performances, though considered in the early 60s to employ authentic practises, are today a little on the old fashion side. However, they are performed with great elan, polish, and reverence, while of course the music is nothing short of gold! They are extremely enjoyable readings, and HDTT has plied its usual magic on these wonderful recordings, so I can truly recommend this download.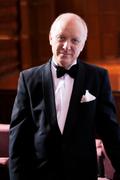 A very high quality transfer.
I'm most impressed by this CD. Having bought a black vinyl record many years ago, it developed clicks, sticking, etc. & I couldn't find a Cd version of it. But this is a worthy successor to that original record.
Handel's Rodelinda Highlights - Stich-Randall - Maureen Forresterr - Wiener Rundfunk Orchester conductor Brian Priestman
HDTT3273
Description:
Title: Handel's Rodelinda Highlights
Artist(s): Teresa Stich-Randall (Rodelinda, Maureen Forresterr (Bertarido), Hilde Rössl-Majdan (Eduige), Helen Watts (Unulfo), Alexander Young (Grimoaldo), John Boyden (Garibaldo)
Wiener Rundfunk Orchester, Brian Priestman  
Recording Info: Transferred from a Westminster 4-track tape
Recorded 1964
Producer : James Grayson  Engineering: H. Zeithammer and P. Curiel

Play Sample Tracks