Gary Burton ‎– Something's Coming! (Pure DSD)
Customer Reviews
Write a Review
Ask a Question
the sound
the sound is very very good!
Nice work!
Nice example of Gary Burton great performance with excellent recording and transferring! Perfect instrument microphoning so every detail can be heard. Good imaging. No hiss and hum, click, pops and any other surprises. ;-) associated equip.: Innuos Zenith -> Ayre DX-5 DSD -> VTL 7.5 -> S400 -> ML Ethos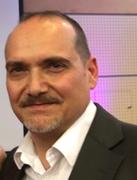 Great music, ?? Mix
Performance, audio quality, choice of music all outstanding. The mix, however, is that early stereo thing with vibes panned hard left, guitar hard right, bass and drums in the center giving the impression of three separate sources of the sound. In my room if I move back to about 3 times my normal 'sweet spot' listening distance everything sounds fine - as if there was a combo playing at the other end of the room.
Gary Burton ‎– Something's Coming! (Pure DSD)
HDTT5118
Description:
Title: Something's Coming!
Artist(s): Vibraphone – Gary Burton
Guitar – Jim Hall
Bass – Chuck Israels
Drums – Larry Bunker
Recording Info: Transferred from a 15ips 2-track tape
Recorded in RCA Victor's Studio B, New York City, August 14-16, 1963
Engineer – Bob Simpson
Producer – George Avakian 

1 On Green Dolphin Street 4:04
2 Melanie 3:51
3 Careful 4:07
4 Six Improvisatory Sketches 5:04
5 Something's Coming 6:10
6 Little Girl Blue 7:05
7 Summertime 4:54
Total Time 35:15
Mastered in DSD256 from Tape
Play Sample Tracks