Franck Symphony In D - Charles Munch Boston Symphony
Customer Reviews
Write a Review
Ask a Question
03/22/2022
Rob P.

United Kingdom
Typical Munch
Munch's approach to this 3 movement work is entirely typical of him. He contrasts the first movements Lento and Allegro non troppo sections, avoiding the portentousness of so many lesser conductors and as was thankfully the norm back then, there are other unwritten tempo changes, which always sound natural. He draws decidedly French sounds from the woodwind in the Allegretto and maintains the tension in the discursive finale. Contrary to popular 'golden age' belief the early days of stereo produced some very bad recordings, where even engineers as great as Ken Wilkinson, Gordon Parry and James Brown would get the internal balance wrong, or the treble was too aggressive etc and here on DSD128, we have a deep soundstage that becomes more two-dimensional as the level increases, the timpani are recessed and there is an element of harshness. But this is the same on a first label LP and the various official (for want of a better word) 'remasterings' are execrable. So this is the obvious first choice.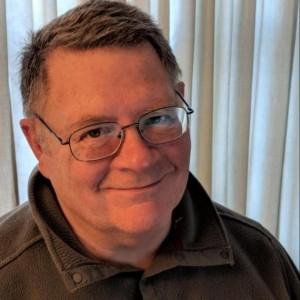 R
03/16/2022
Rushton

United States
This one is for the performance
I am delighted to find this Charles Munch / BSO performance. Munch delivers a nice balance between grandeur of Monteux and the drive of Paray. Plus, one gets to hear the beautiful massed strings of the Boston Symphony Orchestra. How would one not wish to have a record of Munch's way with this symphony? But one gets this recording for the performance, not for the sound quality (unfortunately). On my listening system, this DXD transfer just doesn't measure up to the many other wonderful transfers in HDTT's catalog. On softer passages, the sound quality is quite lovely (viz, the opening to the second movement). But in the more heavily scored passages, one hears limitations. Climaxes are a bit crushed, large scale sections sound congested, the highs turn rather strident, and the overall sound is not as transparent as other recordings (e.g., Layton's other recording with Monteux and the CSO a couple years later). Whether due to Lewis Layton's struggle to find the right microphone positioning for Symphony Hall, the early 1957 recording date (doubtful), or the source tape, we're not up to RCA's usual high standards here. Still, get this for the wonderful performance, the beautiful massed strings of the BSO, and Munch's interpretation. I'm enjoying it and delighted find it!
Franck Symphony In D - Charles Munch Boston Symphony
HDTT13227
Description:
Artist(s): Conductor - Charles Munch
Orchestra - Boston Symphony Orchestra
Recording Info: Engineer – Lewis Layton
Producer – Richard Mohr
Recorded by RCA March 11, 1957, at Symphony Hall, Boston

César Franck - Symphony In D Minor (36:39)
1 First Movement: Lento - Allegro Non Troppo 16:53
2 Second Movement: Allegretto 9:23
3 Third Movement: Allegro Non Troppo 10:12
Play Sample Tracks