Don Byas Live at Montmartre
Customer Reviews
Write a Review
Ask a Question
07/17/2020
Anonymous

Canada
Sounds like you're there
I did a double take when I saw what year this was recorded. This is a fun show and feels very much like you're in the front row of the club. Highly enjoyable.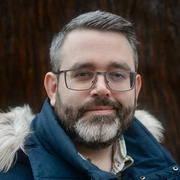 07/08/2020
Michael T.

United Kingdom
Delightful - and an exceptional recording, too
Have to admit the name was new to me, as indeed is the original record label responsible for this superb recording (Black Lion) . But what a discovery! Beautiful lyrical sax playing, with a recording that's of the very highest standard. I don't think I've ever heard a more tangible, life-like rendering of a saxophone. Combined with a splendid selection of material, I can't commend this highly enough to jazz enthusiasts.
Don Byas Live at Montmartre
HDTT10639
Description:
Title: Don Byas Live at Montmartre
Artist(s): Tenor Saxophone – Don Byas
Bass – Niels-Henning Ørsted Pedersen
Drums – William Schiöpffe
Piano – Bent Axen
Recording Info: Recorded Live by Black Lion Records at Jazzclub Montmartre, Copenhagen 1963
1 Anthropology 6:00
2 Moonlight In Vermont 7:15
3 Billie's Bounce 7:20
4 Night In Tunisia 10:30
5 Don't Blame Me 7:45
Play Sample Tracks