Debussy String Quartet - Ravel String Quartet - Quartetto Italiano
Customer Reviews
Write a Review
Ask a Question
08/23/2020
BX L.

United States
Debussy String Quartet - Ravel String Quartet - Quartetto Italiano
very beautiful music, very beautifully played. very good sound.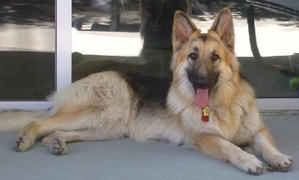 07/15/2020
Lodovico A.

Italy
some reference
An old, classic interpretation of these gems, that can not miss in a good collection. Audio is a but unbalanced toward high spectrum, otherwise more than good considering the age of tapes.
06/23/2020
Michael L.

Sweden
Sun gets in your eyes
Wonderful music, wonderful performance. Transfer less so, unfortunately (and uncharacteristically): the original sound picture has been brightened, opening up details but also imparting a brittle edge to the violins that I'm sure wasn't part of this great ensemble's sound. DSD better than DXD, which has a slight bass boom.
Debussy String Quartet - Ravel String Quartet - Quartetto Italiano
HDTT10595
Description:
Title: Debussy String Quartet In G Minor
Ravel String Quartet In F Major
Artist(s): Quartetto Italiano
Cello – Franco Rossi
Viola – Piero Farulli
Violin [I] – Paolo Borciani
Violin [II] – Elisa Pegreffi
Recording Info: Recorded by Philips at the Théâtre Vevey, Vevey, Switzerland, 11-14 August 1965
Engineer - Tony Buczynski       Producer - Vittorio Negri

Claude Debussy String Quartet In G Minor
1 nimé Et Très Décidé 6:31
2 Assez Vif Et Bien Rhythmé) 3:57
3 Andantino Doucement Expressif 8:40
4 Très Modéré - Très Mouvementé Et Avec Passion 7:38

Maurice Ravel String Quartet In F Major
5 Allegro Moderato. Très Doux 8:43
6 Assez Vif. Très Rhythmé 6:35
7 Très Lent 9:05
8 Vif Et Agité 5:30
Play Sample Tracks