David Oistrakh plays Stravinsky & Mozart - Bernard Haitink, Orchestre
Customer Reviews
Write a Review
Ask a Question
12/11/2020
Anonymous

United States
Briiliant Oistrakh
Here is a chance to hear Oistrakh at his best. Gorgeous playing, expertly accompanied by Haitink and the Lamoureux orchestra. The sound couldn't be better; bright without harshness and beautifully detailed. This one is a winner.
Good performance.
Good performance and beautiful sounds.
David Oistrakh plays Stravinsky & Mozart - Bernard Haitink, Orchestre Des Concerts Lamoureux
Oustrakh! What can I say? Superb!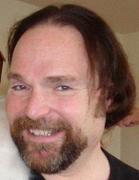 David Oistrakh plays Stravinsky & Mozart - Bernard Haitink, Orchestre Des Concerts Lamoureux
HDTT7651
Description:
Title: Stravinsky Violin Concerto -  Mozart Concerto No.1, KV 207
Artist(s): David Oistrakh, violin
Bernard Haitink, Orchestre Des Concerts Lamoureux
Recording Info: Recorded in France 1963 by Philips Records
Stravinsky Violin Concerto In D
1. Toccata 5:34
2. Aria I 4:15
3. Aria II 4:51
4. Capriccio 6:07

Mozart Violin Concerto No. 1 In B Flat KV 207
5. Allegro Moderato 7:51
6. Adagio 7:59
7. Presto 6:05
Play Sample Tracks