Chico Hamilton - El Chico
Customer Reviews
Write a Review
Ask a Question
09/13/2021
Savvas P.

France
Must Have
Great album, outstanding sound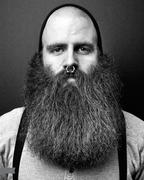 Chico Hamilton - El Chico
HDTT7479
Description:
Title: The Further Adventures Of El Chico
Artist(s): Drums – Chico Hamilton
Alto Saxophone, Flute – Sadao Watanabe
Bass – Al Stinson
Trombone – Jimmy Cheatham
Guitar – Gabor Szabo
Percussion (Latin) – Victor Pantoja, Willie Bobo
Recording Info: Transferred from a 2-track tape
Engineer – Bob Simpson
Producer – Bob Thiele
Recorded August 26 & 27, 1965 by Impulse Records
In 1965, Japanese altoist Sadao Watanabe was Chico Hamilton's regular reed player, and it is for his playing (fairly early in his career) that this LP is most notable. Also heard from is guitarist Gabor Szabo (winding up a long period with Hamilton), bassist Al Stinson, guest trombonist Jimmy Cheatham (on three of the eight songs), and the Latin percussion of Willie Bobo and Victor Pantoja. The band plays a couple of movie themes (including "People"), three Hamilton originals, a group improvisation, and two obscurities. The influences of Latin jazz, bossa nova, and the avant-garde are mixed into the unusual musical blend.
1 El Chico 4:06
2 People 6:06
3 Marcheta 4:00
4 This Dream 3:17
5 Conquistadores (The Conquerors) 6:40
6 El Moors 2:22
7 Strange 4:46
8 Helena 4:20
Total Time: 35:37
Play Sample Tracks