Copland Billy The Kid - Rodeo - Morton Gould and his Orchestra (Pure D
Customer Reviews
Write a Review
Ask a Question
07/25/2020
GREGG A.

United States
FIVE STARS
I own so many versions and this is right near the very top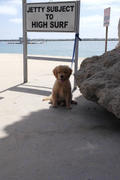 07/20/2019
Anonymous

United Kingdom
Copland Morton Gould
Wonderful music and remastering
Mixed bag - but some wonderful moments
This presentation/interpretation is a bit of a mixed bag. The bad bits include an often rushed, incohesive performance from the orchestra and a fair bit of tape issues (I am blaming this for the first few notes - gosh, how out of tune can you get?) - a little too much hiss during the quiet passages. But, if you can get past that, there are some sublime moments. These are mostly where the orchestra is full of gusto. The reverb on the drums during 'Gun Battle', the horns, percussion and winds are an aural treat and worth experiencing. There are better versions out there, but if you like DSD256, it's worth putting on your list. 3.5 stars from me.
Copland Billy The Kid - Rodeo - Morton Gould and his Orchestra (Pure DSD)
HDTT8730
Description:
Title: Aaron Copland Billy The Kid and Rodeo
Artist(s): Morton Gould And His Orchestra
Recording Info:  Transferred from a 15ips 2-track tape
Produced by John Pfeiffer
Recording Engineer: Lewis Layton
Released by RCA 1958
Billy The Kid: Suite
1 Introduction: The Open Prairie 3:30
2 Street In A Frontier Town 3:12
3 Mexican Dance & Finale 3:07
4 Prairie Night: Card Game 3:18
5 Gun Battle 3:07
6 Celebration: After Billy's Capture 2:13
7 Billy's Death 1:22
8 The Open Prairie (Reprise) 1:45
9 Billy The Kid: Waltz 4:09
Rodeo: Suite
10 Buckaroo Holiday 7:42
11 Corral Nocturne 3:53
12 Honky Tonk Interlude 1:45
13 Saturday Night Waltz 4:27
14 Hoe-Down 3:29
Play Sample Tracks