Clare Fischer Orchestra - Extension IPI
Customer Reviews
Write a Review
Ask a Question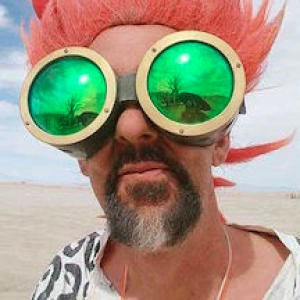 12/08/2020
Anonymous

United States
Clare Fischer incomparable
Excellent Clare Fischer outing gets new life on HDTT. Highly recommended for sound and music.
04/26/2020
George

United States
top flight music in IPI/HDTT sonics!
A recording made with impeccable taste, both musical and sonic. For example in this DSD64 the bite of the trombones on track one is strong and punchy, but not too much so (= perfect). Soundstage is wonderful and the instruments really sound like whatever materials are made out of... wood, brass, etc. The jazz flute of Bud Shank (?) is about as good as you'll ever hear on a jazz record. I was an amateur flutist, so I know what it sounds like. Fischer's arrangements are are reminiscent of Gil Evans, and attractively so. His piano solos live up to his reputation, which is saying a lot. A winner.
Clare Fischer Orchestra - Extension IPI
HDTT10271
Description:
Available as a Download Only
Title: Clare Fischer Orchestra - Extension
Artist(s): Alto Saxophone – Bud Shank, Clare Fischer, Don Shelton
Baritone Saxophone – Jack Nimitz, John Lowe
Bass – Bob West
Clarinet – Ben Kantor), Don Shelton, Gary Foster, Jack Nimitz, Jerry Coker, John Lowe, Louis Ciotti
Composed By – Clare Fischer
Drums – Colin Bailey), Larry Bunker 
Flute – Bud Shank, John Lowe, Sam Most
Horn – Fred Teuber, Richard Perissi, Vincent DeRosa
Orchestra – The Clare Fischer Orchestra
Organ – Clare Fischer
Piano – Clare Fischer
Piccolo Flute – John Lowe, Sam Most
Tenor Saxophone – Gary Foster, Jerry Coker
Trombone – Bobby Knight, Gil Falco
Tuba – Tommy Johnson
Vibraphone – Larry Bunker
Recording Info: Recorded at Pacific Jazz Studios, Hollywood, CA 1963
Digital fIles mastered from the original 3 track master tape
1 Ornithardy 3:37
2 Quiet Dawn 4:44
3 Bittersweet 3:49
4 Igor 3:29
5 Extension 6:39
6 Soloette 1:11
7 Passacaglia 3:23
8 Canto Africano 3:58
Play Sample Tracks