Britten Nocturne - Four Sea Interludes - Passacaglia - Pears, vocals -
Customer Reviews
Write a Review
Ask a Question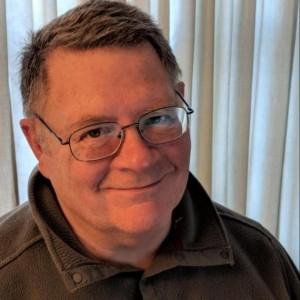 R
02/08/2022
Rushton

United States
So glad to find this excellent release from HDTT
I think no composer ever conducted his own works so effectively as did Benjamin Britten. I'm one who finds his music endlessly engaging, and his conducting ever so spot-on to conveying his intentions with the drama, impact, and occasional lyricism, that the music demands. This is never truer than with the Four Sea Interludes & Passacaglia from his opera Peter Grimes. The vinyl copy of this recording lived in my collection for over 50 years. It was not a new recording when I acquired it. But the sound and emotional content of this recording have been a touchstone for superb musical performances for me. I am so pleased to now find this recording once again in this excellent DXD transfer from HDTT. It has all the power, impact and magic that I remember from my vinyl copies. I highly recommend it.
02/06/2022
Rob P.

United Kingdom
Multi-faceted genius
The partnership between the great composer, pianist and conductor Benjamin Britten and the great tenor Peter Pears produced a huge number of masterworks where you have to go back to Robert and Clara Schumann to find anything even remotely comparable. The Sea Interludes and Passacaglia are rightly very popular and the performances found here derive from the complete 1958 Decca recording of Grimes. The Nocturne of 1958 however is a less well-known masterpiece, where exquisitely refined, beautifully orchestrated instrumental lines intertwine with the extraordinarily fluid vocal writing, which covers everthing from profound introspection to fiendishly difficult declamation and a seemingly endless supply of beautiful melody. There are equally fine performances out there, but Britten and Pears remain indispensible and the DSD128 transfer is by some distance the finest available.
Britten Nocturne - Four Sea Interludes - Passacaglia - Pears, vocals - Britten conducting
HDTT13061
Description:
Artist(s): Benjamin Britten conducts the London Symphony Orchestra (Nocturne)
Orchestra Of The Royal Opera House (Four Sea Interludes - Passacaglia)
Peter Pears, vocals in Nocturne
Recording Info: Producer: James Walker       Engineer: Kenneth Wilkinson
Recorded by Decca 21-22 Sep 1959 Walthamstow Assembly Hall, London

Nocturne for tenor, 7 obligato instruments & strings, Op. 601 "On A Poet's Lips I Slept" 3:26 2 "Below The Thunders Of The Upper Deep" 3:18 3 "Encintured With A Twine Of Leaves" 2:12 4 "Midnight's Bell Goes Ting, Ting, Ting" 2:30 5 "But That Night When On My Bed I Lay" 3:02 6 "She Sleeps On Soft, Last Breaths" 4:30 7 "What Is More Gentle Than A Wind In Summer?" 3:27 8 "When Most I Wink, Then Do Mine Eyes Best See" 4:01Four Sea Interludes And Passacaglia From Peter Grimes, Op. 339 Dawn (Act I) 3:39 10 Sunday Morning (Act II) 3:55 11 Moonlight (Act III) 4:27 12 Storm (Act I) 4;20 13 Passacaglia (Act III) 7:14
Play Sample Tracks