Brahms Horn Trio & Sonata No. 2 Violin And Piano - Szigeti, Horszowski
Customer Reviews
Write a Review
Ask a Question
10/25/2021
Gil S.

Australia
Cure for insomnia?
There has long been two schools of practise regarding the playing of Brahms' music. The fast, fleeting and flashy Brahms, and the slow, measured and ponderous Brahms. I think it was Furtwangler who once said Brahms could be played as fast or slow as you like. There is some truth to this, as a slow performance can have certain legitimacies, as can fast ones. For my liking, I can glean values from both, but prefer something nearer the middle in terms of interpretations and tempos. Whatever the tempo, I feel the music can be deep, rich, and warm (as I strongly believe Brahms is essentially a "melodic" composer, especially in the corpulent, "cuddly bear" sense), but must still be exciting! I purchased this download with much enthusiasm, and without a moment's hesitation, knowing only too well the great attributes of – more particularly - Szigeti & Horszowski. Sadly however, I found these performances a little on the arthritic side. They were not very exciting, and always slow with their tempos to the point of stodginess. I'm sure some people will extract more from these performances, but for my tastes, there are much greater and more exciting recordings out there. Of the 2nd Violin Sonata, you almost couldn't go past the live recording of Richter and Oistrakh; the Heifetz recording is exquisitely beautiful, though – as always – focuses more on Heifetz than on a balance with the piano. For the Horn Trio – for me – Serkin and Busch with the impeccable Dennis Brain. Again, though not a lightning fast performance, it's nonetheless an all-out affair, with great excitement, depth and meaning! Gil Sullivan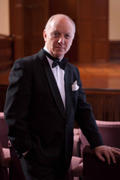 08/08/2021
A P.

United States
For Horszowski's Brahms
This is a warm, romantic performance by some musicians of a lost era. They don't play like Szigeti any more. But Horszowski's way with music transcends all periods and historical styles. It is a treasure to hear his pianism in a superb recording from this era. Thanks to him the soul of Brahms is not lost, but at home, in the vibrato.
Brahms Horn Trio & Sonata No. 2 Violin And Piano - Szigeti, Horszowski, Barrows
HDTT12124
Description:

Title: Brahms Horn Trio In E Flat Major, For Violin, Horn And Piano
Brahms Sonata No. 2 In A Major For Violin And Piano
Artist(s): Violin – Joseph Szigeti
Piano – Mieczyslaw Horszowski
Horn – John Barrows
Recording Info: Released by Mercury 1960
Recorded At – Fine Recording Studios
Engineer C. R. Fine
Producer Wilma Cozart
Co-producer Harold Lawrence

Horn Trio In E Flat Major, Op. 40 Trio For Violin, Horn And Piano
1 Andante
2 Scherzo (Allegro)
3 Adagio Mesto
4 Finale (Allegro Con Brio)
Sonata No.2 In A Major, Opus 100 For Violin And Piano
5 Allegro Amabile
6 Andante Tranquilio
7 Allegretto Graziosso
Play Sample Tracks