Black, Brown And Beige - Duke Ellington And His Orchestra Featuring Ma
Customer Reviews
Write a Review
Ask a Question
01/21/2021
Anonymous

Italy
wonderful piece of an era!
surprising spatial distribution for a recording of 60 and more years ago! Warm sound.
01/06/2021
BXL L.

United States
Black, Brown And Beige - Duke Ellington And His Orchestra Featuring Mahalia Jackson
such a great classic album!! how fun to have it transferred to very hi definition digital. sounds great!!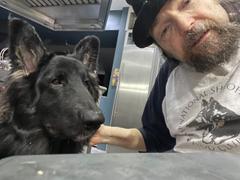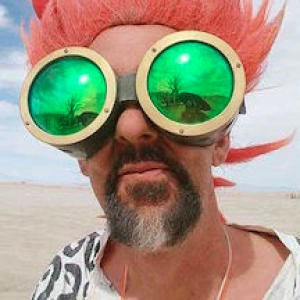 12/08/2020
Anonymous

United States
Duke!
Duke, Mahalia and his orchestra in superb sound quality. HDTT excels again.
Black, Brown And Beige - Duke Ellington And His Orchestra Featuring Mahalia Jackson ‎
HDTT11266
Description:
Title: Black, Brown And Beige
Artist(s): Piano – Duke Ellington
Vocals – Mahalia Jackson
Alto Saxophone – Bill Graham
Baritone Saxophone – Harry Carney
Bass – Jimmy Woode
Drums – Sam Woodyard
Soloist [Violin] – Ray Nance
Tenor Saxophone – Paul Gonsalves
Trombone – Britt Woodman, Quentin Jackson
Trumpet – William "Cat" Anderson, Clark Terry, Harold Shorty Baker
Trumpet, Violin – Ray Nance
Valve Trombone – John Sanders
Written-By – Duke Ellington
Recording Info: Recorded by Columbia Records
February 4–5 and 11-12 of 1958
Producer – Irving Townsend
Part I (Work Song - Full Orchestra) 8:17
Part II (Come Sunday Instrumentally) 6:14
Part III (Work Song And Come Sunday) 6:26
Part IV (Come Sunday) 7:58
Part V (Come Sunday Interlude) 3:46
Part VI (23rd Psalm) 3:01

Alto Saxophone – Bill Graham
Baritone Saxophone – Harry Carney
Bass – Jimmy Woode
Drums – Sam Woodyard
Soloist [Violin] – Ray Nance
Tenor Saxophone – Paul Gonsalves
Trombone – Britt Woodman, Quentin Jackson
Trumpet – William "Cat" Anderson, Clark Terry, Harold Shorty Baker
Trumpet, Violin – Ray Nance
Valve Trombone – John Sanders
Written-By – Duke Ellington
Recording Info: Recorded by Columbia Records
February 4–5 and 11-12 of 1958
Producer – Irving Townsend
Part I (Work Song - Full Orchestra) 8:17
Part II (Come Sunday Instrumentally) 6:14
Part III (Work Song And Come Sunday) 6:26
Part IV (Come Sunday) 7:58
Part V (Come Sunday Interlude) 3:46
Part VI (23rd Psalm) 3:01
Play Sample Tracks