Beethoven Symphony No. 4 - Leonore Overture No. 3 William Steinberg &
Customer Reviews
Write a Review
Ask a Question
Lean yet muscular
Via HDTT, I have been discovering how wonderful Steinberg's approach to Beethoven is. Through his lean yet muscular approach, he brings out style and detail aplenty, without ever lacking that all-important concrete direction, one of the most important prerequisites for interpreting Beethoven! Indeed, style & detail are the feature of these recordings, which can't exist as a thing in itself unless there is a clear vision of what the music is saying and where it's going. Sadly, his recording of Mahler's 6th Symphony from this site does not live up to the same vision, but his Beethoven recordings are - in every respect - truly worth it!
05/14/2022
Anonymous

Australia
The Maestro Appeared to be enjoying himself!
The style of the performance, as has been the case with the others issued by HDTT by William Steinberg, is in the old German Kapellmeister tradition. He plays the music straight with clean articulation, and by the letter of the score with no attempt to force any sort of interpretation on the music. In the wrong hands, this can produce rather dry and pedantic results, but Steinberg has the right hands, and his love of the music and enjoyment of it is evident. A very rewarding 50 minutes or so! The Pittsburgh Symphony Orchestra were a fine ensemble under Steinberg. The use of 35mm magnetic film for the original recording pays off with wide-ranging and spacious sound that does not betray its age.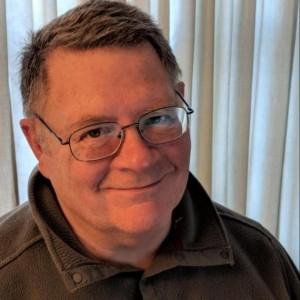 R
04/21/2022
Rushton

United States
Great Performances in Excellent Sonics
Steinberg was an excellent conductor of Beethoven and these performances find him and his Pittsburgh players in top form. His performance of the Leonore Overture No. 3 is white hot. He moves across extremes of very quiet, soft passages to full bloody roar, and the orchestra plays for all they're worth to stay right in step with his vision for this piece. The brass section simply shines. It's quite a wild ride and well worth the journey. Steinberg's Symphony No. 4 must rank as one of the best performances in the catalog. As one reviewer commented, it "shows how Steinberg was able to hold a phrase in mid air and keep the drama going without losing any momentum." I just love it. The orchestra continues in top form throughout this performance. Robert Fine (he of Mercury Living Presence fame) delivers another of his excellent recording efforts. The recording is all that one thinks of with the Mercury recordings: up front, very detailed, full frequency extension, tremendous impact. It's a great recording. If you haven't already discovered all of the other Robert Fine recordings in the HDTT catalog, you should go looking for them. Performances and recording quality are all excellent, as are the HDTT transfers. In this case, the HDTT DXD transfer is superb: very low noise floor, transparent, highly resolved. Well done!
Beethoven Symphony No. 4 - Leonore Overture No. 3 William Steinberg & The Pittsburgh Symphony Orchestra
HDTT13348
Description:
Artist(s): Conductor -  William Steinberg
Orchestra - The Pittsburgh Symphony Orchestra
Recording Info: Recorded 1961 by Command Classics
Engineer Mastering: George Piros
Engineer Recording Chief: Robert Fine
Producer: Enoch Light

1 Leonore Overture No. 3, Op. 72a 13:54
Symphony No. 4 In B Flat, Op. 60
2 Adagio; Allegro Vivace 11:30
3 Adagio 9:00
4 Allegro Vivace 5:39
5 Allegro Ma Non Troppo 6:32
Play Sample Tracks