Anthony Williams ‎– Spring
Customer Reviews
Write a Review
Ask a Question
05/03/2021
Anonymous

Japan
Good performances of jazz in the 1960s
The sound quality is very clear, and it captures the nuances of each instrument and the sound of the Blue Note label of the 1960s. t's great to hear Wayne Shorter and Herbie Hancock solos with such a realistic sound. I also want to hear Elvin Jones' groovy and aggressive drumming. I have high hopes that the lineup of post-hard bop of the 1960s will increase.
Great music from sixties
Great music, gorgeous soloists, warmth and details by recording.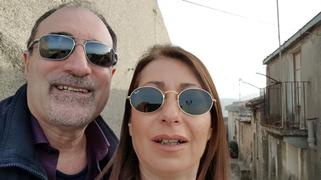 Anthony Williams ‎– Spring
HDTT6000
Description:
Title:  Spring
Artist(s): Drums – Anthony Williams
Bass – Gary Peacock (tracks: 1, 3 to 5)
Tenor Saxophone – Sam Rivers (tracks: 1, 3 to 5)
Piano – Herbie Hancock (tracks: 3 to 5)
Wayne Shorter (tracks: 1, 3, 5)
Composed By – Anthony Williams
Producer – Alfred Lion
Engineer – Rudy Van Gelder
Recording Info: Transferred from a 2-track 15ips tape
Recorded on August 12, 1965 at the Van Gelder Studio, Englewood Cliffs, New Jersey by Blue Note Records

1 Extras 8:05
2 Echo 4:56
3 From Before 6:49
4 Love Song 8:21
5 Tee 10:29
Total Time: 38:40
Play Sample Tracks