Andy Duncanson And The High Cross Sound IPI
Customer Reviews
Write a Review
Ask a Question
01/21/2022
Anonymous

United States
Andy Duncanson
Great music… very good recording Can't wait for more of the High Cross sound to become available in the DSD format.
01/15/2022
Bill S.

United States
Some Gritty Chi-Town Blues
Although apparently recorded in a studio, there is an ambiance, spontaneity and a laid-back character to the performance that you normally don't hear in an over-controlled studio environment. Almost like a live gig ... but without the poor acoustics and extraneous noise. Excellent acoustics, dynamics and presence. According to the notes this was a multi-mic recording that was mixed in real time to 2 track and recorded on a 1/4" Mara (MCI) analog tape machine with the DSD transfer coming from that tape (can't much closer to the source than that). My DSD 128 version puts me almost in the room with the guys. I say "almost" because ..... and I'm being picky here .... I feel the mix (done in real time) doesn't seem to do justice to the keyboards. The keyboards are a bit thin and distant on most of the tracks, at least to my ears. For shits-n-giggles, it would have been very interesting to record these guys with one (1) mic: an AEA R88 stereo ribbon feeding a D.W. Fearn tube mic preamp and with that signal being used for the DSD capture. Nonetheless, Highly Recommended!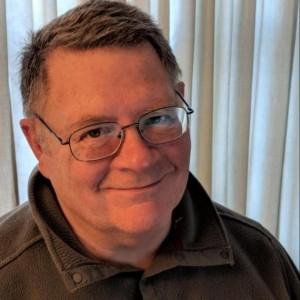 R
12/11/2021
Rushton

United States
Direct to two-tracks in a nice studio acoustic
This is a nice Chicago blues style performance recorded in an open studio (no headphones, no booths) and mixed on-the-fly directly to two-track analog tape. The sound is warm and relaxed, giving a nice sense of the space in which the musicians are performing. Andy Gravino has done a great job engineering this recording. I look forward to more from his High Cross Sound studio and IPI. Well done, to all involved!
Andy Duncanson And The High Cross Sound IPI
HDTT12810
Description:
Title: Andy Duncanson: Vocals/guitar
Kurt Reeder: Wurlitzer electric piano
Ian Shepherd: Drums
Josh Walden: Bass
Recording Info: Recorded 26 May 2021 at High Cross Sound Urbana, Illinois, directly (mixing on the fly) to a Mara MCI JH-110 2-track tape recorder. Microphones employed were: kick drum, Lawson L47 FET; snare drum, Shure SM57; Tom tom drums, AKG 414 B-ULS; drum overheads, Neumann SM69 FET; drum Kit, Coles 4038; bass, Custom Jensen DI; Wurlitzer, Radial JDI; guitar, Shure SM57; vocals, Shure SM7. Engineering by Anthony Gravino of High Cross Sound. Production by Jonathan Horwich.


1. Can I Get A Hello 2:58
2. Down In Virginia 3:14
3. Rollin' Stranger 2:55
4. Sweet Little Angel 4:42
5. I'd Rather Drink Muddy Water 2:46
6. Turning Point 5:33
7. Going Down Slow 6:24
8. Dip My Toe In Gasoline 3:50
This is IPI's first pure Chicago Blues release, a wonderful performance of down-home blues. And to add to the excitement this will be the first in a series of tapes that are recorded multi-track but mixed down to a two-track master right in the session, creating a two-track master on the fly in real-time. That is, the music is being mixed down to two tracks as the musicians are playing in the studio. No post-session EQ, compression, mixing, etc. The result is fresh spontaneous sound done in a wonderful studio atmosphere. The name "High Cross Sound" will denote this in the future, recorded by engineer Anthony Gravino of High Cross Sound. But without the wonderful musicians and their authentic blues performance it would mean nothing. In this case, both the sound and performance came together to produce an electric result. 
Available as a Download Only
Play Sample Tracks