Vaughan Williams Pastoral Symphony & Tuba Concerto - André Previn London Symphony
Customer Reviews
Write a Review
Ask a Question
09/11/2020
Anonymous
United States
A long time favorite now in even better sound quality
This recording has long been a favorite of mine both for the lovely Pastoral Symphony (perhaps the best on record) and the highly unusual Tuba Concerto, beautifully played by John Fletcher. The ever welcome Heather Harper sounds just delightful in the 4th movement of the Symphony. The Decca recording team with Kenneth Wilkinson, again under contract to RCA, delivers the goods sonically with the sort of hall ambiance and real world capture of the orchestra that Wilkinson's engineering is well known for achieving. HDTT has made a superb transfer of thi recording in the Pure DSD transfer to which I'm very gratefully listening in this DSD256 version. Well done once again, HDTT!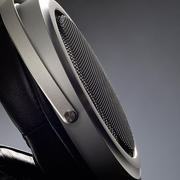 04/07/2020
Jared B.
United States
Best Vaughan Williams Pastoral Symphony
My favorite recording of this symphony, I've listed to it since 1972 and this is a very clean copy of the tape, and what's not to like about a tuba concerto?
Vaughan Williams Pastoral Symphony & Tuba Concerto - André Previn London Symphony (Pure DSD)
HDTT10115
Description:
Title: Vaughan Williams Pastoral Symphony (Symphony No. 3)
Vaughan Williams Concerto In F Minor For Bass Tuba And Orchestra
Artist(s): André Previn conducts the London Symphony
Soprano Vocals – Heather Harper
Tuba – John Fletcher 
Recording Info: Recorded by RCA 1972
Engineer: Kenneth Wilkinson
Pastoral Symphony (Symphony No. 3)
1 Molto Moderato
2 Lento Moderato
3 Moderato Pesante
4 Lento
Concerto In F Minor For Bass Tuba And Orchestra
5 Allegro Moderato
6 Romanza
7 Finale
Play Sample Tracks