Customer Reviews
Write a Review
Ask a Question
09/06/2020
Anonymous
United States
Just wonderful - it doesn't get better than this
This 1972 recording captures a younger Kyung-Wha Chung at the height of her performance abilities, which are significant. The original LP was luscious, this new release from R2R tape is even better. Previn's and Kyung-Wha Chung's performance of the Walton Violin Concerto is certainly one of the finest in the recordings in the catalog and this new reissue in the DXD format to which I am listening serves it supremely well. Congratulations on another excellent release, HDTT!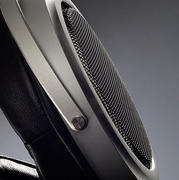 Very fresh sound
I have CD of this recording. I heard completely different, so fresh sound of young Kyung-Wha Chung. She has many analog recordings for DECCA. I hope HDTT to transfer her recordings by 24/352.8DXD or DSD256.
All-round wonderful
Fine Decca late 60s sound. Kyung Wha Chung at her peak, playing two classic 20th Century violin concertos, Plus Previn and the LSO accompanying, also in a golden era. Add these together, and you get magic. If you have any interest at all in the music, this is an indispensable recording.
Walton Violin Concerto & Stravinsky Violin Concerto In D - Chung violin - Previn London Symphony
HDTT7288
Description:
Title: Walton Violin Concerto
Stravinsky Violin Concerto In D
Artist(s): Kyung-Wha Chung, violin
André Previn conducting the London Symphony Orchestra
Recording Info: Transfered from a 15ips 2-track tape
Recorded by Decca in 1972 at Snapes Malting
Producer: Christopher Raeburn    Engineer: Colin Moorfoot & Tryggvi Tryggvason

Concerto For Violin And Orchestra
1. Andante Tranquillo 11:13
2. Presto Capriccioso Alla Napolitana 6:33
3. Vivace 12:42
Concerto In D For Violin And Orchestra
1. Toccata 5:52
2. Aria I 4:21
3. Aria II 5:20
4. Capriccio 6:14
Play Sample Tracks