Vaughan Williams Symphony No. 8 & Sullivan Overture Di Ballo - Adrian Boult conducting
Customer Reviews
Write a Review
Ask a Question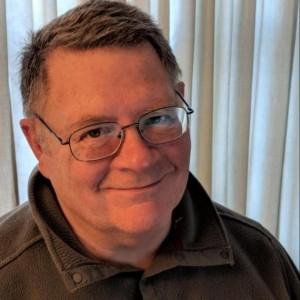 R
03/03/2022
Rushton

United States
Another pair of excellent K. Wilkinson recordings
I was delighted to find this recording of VW's Symphony No. 8. With its exotic percussion in the final movement, the Eighth is Vaughan Williams' shortest and perhaps least familiar symphony. And Sir Adrian Boult does it up well. The loud toccata-finale with fully unleashed percussion battery, including tuned gongs, is a soundscape treasured. It isn't your usual VW symphony, but it is arresting. And well worth hearing. Sir Arthur Sullivan's Overture Di Ballo is a delightful short work. Recorded in 1960 by the Wilkinson/Gerhardt team, we're in a different hall (Walthamstow now) with a few more microphones (thus a bit more detail), but the same overall Decca sonics. In other words, excellence abounds. Overall: recorded sonics are excellent, performances are excellent. transfers from tape are excellent - another great release from HDTT. Kudos.
02/02/2022
John W.

Australia
Magnificent transfers
I purchased this CD from HDTT a couple of years ago and each time I put it in the tray I'm pinned against the wall by the fantastic sound, particularly in the Sullivan Overture. Put Kenneth Wilkinson engineering together with the HDTT transfer team and you have a guarantee of a great sonic experience. SIr Adrian's VW 8th may not be quite as polished as his EMI re-make with the same orchestra a few years later, but it is still very good. But buy this disc for the engineering.
Vaughan Williams Symphony No. 8 & Sullivan Overture Di Ballo - Adrian Boult conducting
HDTT9052
Description:
Title: Vaughan Williams Symphony No. 8 In D Minor 
Sullivan Overture Di Ballo
Artist(s): Vaughan Williams Symphony No. 8 Sir Adrian Boult conducting The London Philharmonic Orchestra
Sullivan Overture Di Ballo Sir Adrian Boult conducting the New Symphony Orchestra Of London
Recording Info: Symphony 8 recorded by Decca 1956 at Kingsway Hall, London
Producer Christopher Whelan        Engineer Kenneth Wilkinson
Overture Di Ballo Recorded by Readers Digest 1960, Walthamstow Town Hall, London
Producer Charles Gerhardt          Engineer Kenneth Wilkinson
All transferred from a 15ips 2-track tape
Symphony No. 8 in D Minor 28:03
1 Fantasia (Variazioni senza tema) 11:05
2 Scherzo alla marcia (Per gli stromenti a vento) 3:54
3 Cavatina (Per gli stromenti a corde) 8:02
4 Toccata colle campanelle 5:02
5 Overture Di Ballo 10:41
Total Time: 38:44
Play Sample Tracks